How Much Do Porcelain Veneers Cost?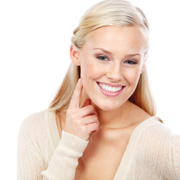 How much do porcelain veneers cost? The exact answer can be hard to pin down since the final price can vary drastically from one patient to the next. Several factors need to be taken into consideration to determine your personal cost of porcelain veneers. One thing to consider is the type of material your veneers are made out of. Porcelain veneers are a popular option, but veneers can also be made out of composite resin. Porcelain is more expensive than composite resin, but porcelain is much more durable and often lasts twice as long as resin. This is just one component to consider.
So how much do porcelain veneers cost in Beverly Hills? The geographic location is another determining factor, and getting your veneers in Beverly Hills will cost more than getting them in a more rural area of the country. The personal fees will also be taken into consideration. Some dentist's will offer temporary special promotions on veneers, so you should see if any offers are being made at this time to see if that can help with the cost.
Many dental insurance providers will not cover the cost of veneers since they are viewed as a cosmetic procedure. You should still speak with your insurance company to see if they can at least cover some of the cost. If not, you can speak with your dentist to try to set up a payment plan to pay for the procedure in more manageable installments. Your dentist will give you an estimate of your final cost during your initial consultation so that you know exactly what you are getting into before committing to the treatment.
Back to Blog