Porcelain Veneers Beverly Hills
Uneven, cracked, chipped or stained teeth can detract from the natural beauty of your smile, but porcelain veneers can give you the smile you have always wanted. Our specialist for porcelain veneers in Beverly Hills can help you determine if you are a candidate for veneers.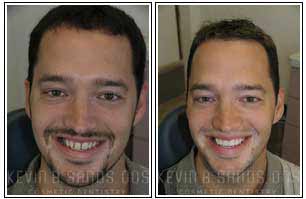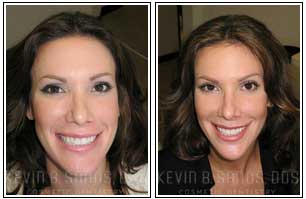 A number of factors go into a beautiful smile. Clean, healthy teeth and strong gums are two of the most important ingredients, but teeth that are even, white and sparkling can help improve the overall appearance of your smile. Porcelain veneers not only perfect the appearance of teeth, they can also reduce the risk of staining over time. You do not have to live with flawed, discolored teeth: Our Beverly Hills porcelain veneers expert can help you design the smile of your dreams.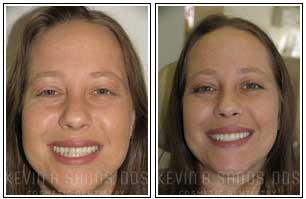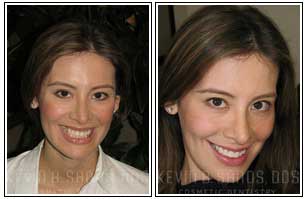 Porcelain veneers are ultra-thin porcelain shells that can be cemented directly to the fronts of teeth. They are translucent and reflect light just as your own natural teeth do, which means they are virtually indistinguishable from your own teeth. They are strong, durable and can last up to 20 years or more. You may need up to three appointments to have them placed.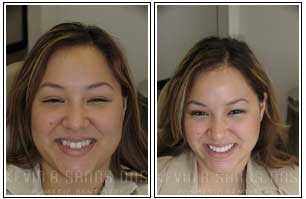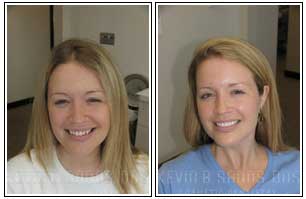 At your first appointment, our specialist for porcelain veneers in Beverly Hills will help you determine the best color and look for your new smile. Advanced imaging techniques can help you better explore your options. Dental impressions will be taken after your teeth are prepared. The preparation process includes a minor trimming of the enamel to ensure a seamless blend with your own teeth. The amount of enamel removed depends largely on the type of porcelain veneers, your own teeth and your smile goals.
After your teeth are prepared, temporary veneers may be placed to protect your teeth from sensitivity. Once your new porcelain veneers are ready, you will return to our office to have them securely bonded. An etching liquid will be applied to roughen the surface of your teeth, and the porcelain veneers will be attached using special cement that is cured using a high-intensity light. Once your veneers are attached, you will be ready to share your gorgeous new smile. Contact us today to schedule your consultation with our Beverly Hills porcelain veneers expert.