Cost of Porcelain Veneers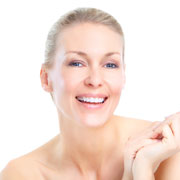 The cost of porcelain veneers in Beverly Hills will vary from patient to patient because several factors need to be taken into consideration. Arguably the most significant factor is the number of teeth being fitted with veneers. Some patients choose to only have a few teeth fitted with veneers while other patients will want their entire smile fitted with veneers. Your porcelain veneers dentist can make recommendations as to how many veneers you need.
Another factor that determines the price is the type of material your veneers are made out of. Many patients prefer getting veneers made out of porcelain, but they can also be made out of composite resin. Composite resin is a cheaper material, but it often does not last as long. But porcelain is a much more durable substance, and you can expect your porcelain veneers to last between 10 and 15 years. Composite resin veneers generally only last between five and seven years. So porcelain veneers are often a much wiser investment.
Most dental insurance providers will not help cover the cost of porcelain veneers in Beverly Hills because it is viewed as a cosmetic restoration as opposed to a functional restoration. You will be given an estimate of how much the procedure will cost beforehand so that you know exactly what it will all cost. You can speak with your dentist about setting up a payment plan so that you can pay for the treatment in more manageable installments.
It is best to view porcelain veneers as an investment in your overall appearance. As a result, you should take certain measures to protect your investment. Porcelain is a very durable material, but it is still susceptible to damage and breaking. You should brush your teeth twice a day and floss at least once a day so that bacteria does not accumulate in your mouth. The veneers are not susceptible to decay, but the underlying tooth structure can still suffer from tooth decay. You should also avoid habits that could break your veneers like teeth grinding, chewing on ice cubes, and biting fingernails.