Porcelain Veneers Pros and Cons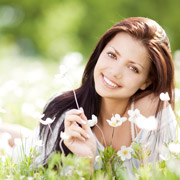 Porcelain veneers can be a fantastic way to improve the aesthetics of your smile. Veneers can be used to cover up a variety of dental imperfections like cracks, chips, gaps, and stains. Before you can get your veneers, you will need to schedule a consultation with your dentist to make sure you are a good candidate for the procedure. During this time, your dentist will go over with you all the porcelain veneers pros and cons that need to be taken into consideration.
The most noticeable benefit of getting veneers is that they dramatically improve the appearance of your teeth. Veneers are often made of porcelain, which is a non-porous substance, so it will be very difficult for stains to adhere to the enamel. This means your teeth will remain stunningly beautiful for many years to come. Porcelain is also incredibly durable, and as long as you take good care of your oral health, you can expect them to last between ten and 15 years. And your veneers can be completely customized to meet your exact needs. The color and shape can be personalized to blend in with the rest of your natural teeth.
A downside to getting veneers that you will need to consider is that veneers require a small amount of enamel to be removed to fit properly. The amount of enamel is usually no more than 0.5mm, but it is enough to make them a permanent restoration. If you would like to learn more about the porcelain veneers pros and cons, schedule an appointment with your dentist today.
Back to Blog