Porcelain Veneers in Beverly Hills, CA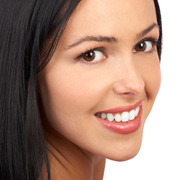 A beautiful smile may be more within your reach than you ever imagined. Our dentist for porcelain veneers in Beverly Hills, CA, is committed to providing solutions to patients who have crooked, gapped, chipped, stained or otherwise damaged teeth. We can improve a wide range of smile issues with one convenient solution: porcelain veneers.


Porcelain veneers can be applied in just a few dental visits, and they are extremely versatile. At your first appointment, our dentist for porcelain veneers in Beverly Hills, CA will evaluate your smile. We will examine your dental health and pay special attention to the size, shape and color of your teeth so that we can create a personalized treatment plan and your new smile. Advanced imaging techniques can even allow you to see your new smile during this stage.


Your teeth will then need to be prepared for the dental veneers. This means that a small amount of dental enamel will be trimmed away to make room for the thin porcelain shells. Our dentist for porcelain veneers in Beverly Hills, CA will then take dental impressions so that the dental laboratory can design your veneers. We will protect your teeth with temporary veneers to reduce the risks of sensitivity. Once your new veneers are ready, you will return to our office, and our dentist will securely bond them to your teeth using special cement and a high-intensity light.

Porcelain Veneers Beverly Hills, CA
Porcelain veneers can be extremely easy to maintain. Simply brush your teeth twice a day, floss once a day and visit our office twice a year for professional cleanings and checkups. Avoid using your teeth as tools, chewing ice or using your teeth in other ways that could potentially damage them or your porcelain veneers. Porcelain veneers can last up to 20 years or even longer, and they are remarkably resilient to stains, which means you can continue to enjoy all your favorite foods and beverages without worry. If you grind your teeth, you may need to wear a night guard to protect them from damage or loss.


Contact our office today to schedule your initial consultation with our dentist for porcelain veneers in Beverly Hills, CA.

Back to Articles