Porcelain Veneers Dentist in Beverly Hills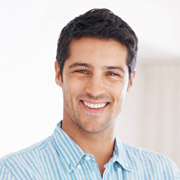 Porcelain veneers are among the most effective solutions for teeth with aesthetic problems ranging from stains and chips to worn enamel and gaps. They may be used on their own or as a part of a smile makeover to restore a healthier, more beautiful appearance to your teeth. Our porcelain veneers dentist in Beverly Hills, CA, can help you explore your options and discover the best solution for your smile.


Patients who are unhappy with their smiles may benefit from a consultation with our porcelain veneers dentist in Beverly Hills, CA. Your dental health will be evaluated, and we can determine if you are a candidate for porcelain veneers. The best candidates have teeth that are strong and healthy and gums that are free of periodontitis. At your initial consultation, we will learn more about your goals so that we can create the smile that is just right for you. Advanced imaging technology allows you to try on various options and make adjustments in order to ensure your smile is just right.


The procedure is fast and simple. The veneers themselves are thin, porcelain shells that fit over the fronts of your teeth. Our porcelain veneers dentist in Beverly Hills, CA, will need to prepare your teeth before placing your veneers, which means a small amount of enamel will need to be trimmed away. Temporary veneers will keep your teeth comfortably and improve their appearance while you wait for your new permanent veneers to be crafted.

Porcelain Veneers Dentist Beverly Hills
Your permanent veneers will be custom-made to fit your teeth and carefully color-tinted before being bonded to your teeth using strong cement that is activated with a special light. Because they are made of translucent porcelain, the veneers look remarkably natural and provide you with a strong, durable smile that can last for decades. Your new porcelain veneers require no special maintenance. Simply brush your teeth twice daily, floss every day and visit us twice a year for a professional cleaning and dental checkup.


Call us today to learn more or to book a consultation with our porcelain veneers dentist in Beverly Hills, CA.

Back to Articles