Porcelain Veneers Cost Beverly Hills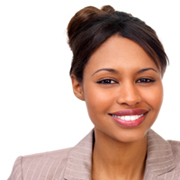 When patients visit our office for porcelain veneers, they can eliminate signs of flaws from their teeth whether those issues are caused by discoloration, structural damage or certain types of improper positioning. This illustrates the versatility given by veneers to cosmetic patients. Because veneers can be used to hide several imperfections at once, they also represent an excellent value for many patients. Here is a deeper look at what determines our Beverly Hills porcelain veneers cost.
The Treatment Patients Need Affects Costs
Although veneers can address similar aesthetic issues in different patients, the extent of treatment for optimal results can vary significantly. For example, patients may require larger or smaller veneers depending on the sizes of their teeth. As the amount of materials is increased for bigger veneers, our porcelain veneers cost in Beverly Hills also rises. Some individuals may also require restorative treatments in order to get veneers. In these cases, total treatment price will also be higher.
Benefits from Investing in Veneers
Patients who get veneers reap the rewards of treatment for many years afterwards. With better-looking teeth, patients often take more pride in their appearance and feel more confident in social encounters. The dramatic changes made possible with this treatment are shown by porcelain veneers before and after photos. Teeth are also less likely to become discolored when concealed by veneers, which are covered in a stain-resistant glaze. Additionally, porcelain veneers have restorative properties. Teeth treated by veneers are actually made stronger, reducing the likelihood of further damage in teeth that have been cracked in the past. All of these factors highlight the value patients get from our porcelain veneers cost in Beverly Hills.
After investing in veneers, patients can retain the brilliance of their new smile by taking good care of their teeth. Brushing and flossing should be performed on a daily basis to maintain the surfaces of veneers. Whitening toothpastes, while occasionally acceptable for untreated teeth, should be avoided by patients with veneers because the abrasives they contain can damage the veneers. Regular visits to our expert will also help maintain veneers longer. To learn more about Beverly Hills porcelain veneers cost, patients can schedule a consultation with our dentist.