How Much are Porcelain Veneers?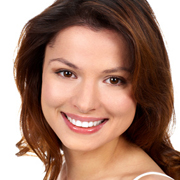 Porcelain veneers offer priceless improvement for patients whose teeth are defaced by a variety of cosmetic flaws. Cracks, chips, discoloration and bad rotation or spacing can all be hidden away with veneers. Patients may ask, "How much are porcelain veneers?" This is an important consideration for budgeting purposes, so taking a deeper look at what affects the cost is valuable before seeking treatment.
What Factors Affect Costs?
The price of porcelain veneers can vary based on characteristics of the patient and the treatment goals involved. For example, the size of veneers required corresponds to the size of the teeth being treated. The larger the veneers necessary, the higher the price will be. The number of veneers ordered will also cause the price to change. Finally, patients may pay more if they need restorative treatment in order to receive veneers.
How Do Veneers Justify the Costs Involved?
How much are porcelain veneers in relation to their value? This will vary for every individual, but veneers represent a significant value to recipients. The capability of veneers to conceal numerous flaws, including multiple ones on the same teeth, is particularly impressive considering the speed of veneers placement. Furthermore, veneers can last for many years if cared for with daily brushing and flossing and regular exams at our office.
The porcelain veneers price changes according to several factors, but patients can get an accurate idea of how much treatment will cost for them by visiting our office. At a consultation with our dentist, patients can also discuss their goals and determine whether veneers are the best option to address their own cosmetic issues.
Back to Blog