Beverly Hills Porcelain Veneers Dentist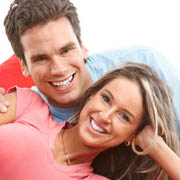 Did you know that your smile could be adding years to your appearance? Stains, chips and worn enamel can all leave your smile looking less than fresh. Teeth that are misaligned, gapped, crowded, small or misshapen can also detract from your appearance. Our Beverly Hills porcelain veneers dentist is happy to offer you options that can improve your smile and restore your confidence.


Porcelain veneers are thin ceramic shells that can improve the appearance of a single tooth or your entire smile. Although they are as thin as a contact lens, they are extremely strong and durable. They can last several decades and resist staining far better than natural dental enamel. If you are a candidate for dental veneers, our Beverly Hills porcelain veneers dentist will help you explore your options. You will have dental impressions taken, and you may even get a preview of your beautiful new smile using advanced imaging technology.


A small amount of enamel will need to be trimmed away in order to ensure a smooth, perfectly contoured fit. Once your teeth have been prepared, our Beverly Hills porcelain veneers dentist will place temporary veneers, which will protect them and provide you with a more attractive smile while you wait for your permanent porcelain veneers. Once the lab has completed your new restorations, you will return to our office, and we will check them for fit and color. We will make any necessary final restorations before bonding them permanently to your teeth.


In just two to three dental visits, you will have a strong, healthy-looking, stain-free smile. You can keep your smile looking fantastic longer by not using your teeth as tools, which can break or crack your veneers. You may need to limit your alcohol consumption if you regularly drink heavily, since alcohol can erode or weaken the cement used to bond your veneers. Otherwise, veneers are quite easy to maintain: Brush after meals, floss daily and see our Beverly Hills porcelain veneers dentist twice a year for checkups and professional cleanings.


Give us a call today to schedule your consultation and learn more about how you can have a beautiful new smile in just a few short visits.

Back to Articles